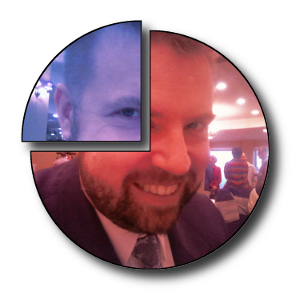 One of my favorite things is solving technology problems. Fortunately, I get paid for that. Unfortunately, I'd rather do more of it. Therefore, I'm putting out a call to anyone interested: if you need a fractional CTO, ask me.
My friends introduce me to other entrepreneurs and describe me as a genius. They usually skip the "evil" prefix. It's true, I've been hacking around in the Web space for a long time now, and I have a few tricks to share. I tend to underestimate what I can do, so I defer to their judgment.  What I do know is how much I enjoy helping someone else figure out a tough technical problem. Lately, I've been thinking I'm not getting enough of that. I've been asking people one-by-one, and now I'm putting the question out to a wider audience. How can I help you?
One recent example is a social games company that needs help profiling their PHP scripts. That's something I've had to do many times over the years. Actually, it was really important when we were coding apps in PHP3. I've also been offering advice to a several startups who are trying to get to an alpha version. And I've been helping my friend John Villarreal juice up his media business.
So I've landed on this concept of the fractional CTO. If you could use the services of a CTO for a day or two a month, please let me know. I'm happy to help.