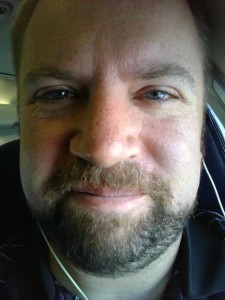 My life has been quite busy lately. After nearly two years as VP of Engineering for BTS, I left to start a consultancy. It began with a casual comment to a few friends that if they had 2-3 months worth of work for me, I'd consider cutting loose. Mark Celsor has been dealing with a flood of new business in the past quarter and was eager to have me work with Vine Street Interactive. Meanwhile, Jenny Martin asked me if I knew anyone available for Facebook API work. Fortunately–or unfortunately depending on perspective–both of them wanted my help right away. Saying yes to either of them meant saying goodbye to BTS. Saying yes to both of them meant saying goodbye to daylight….well, nearly so.
Since October, I've been working two full time gigs while also making preparations for the launch of my new company, Eighteen Intelligence Corporation. For tax reasons, the paperwork won't be filed until January. California makes all corporations pay a minimum of $800/year in taxes, so it makes sense to start a company early in the year. I've been trying to work about 10-12 hours/day 7 days/week for more than a month. I've had to take a day off here and there to prove to my family and myself that I still exist. I see light at the end of the tunnel now, as one of the two projects is going into the bug-checking phase and should launch in a couple of weeks.
I hope the other project wraps up mid-December and leaves me a couple of weeks to enjoy the holidays. I expect to available to you help you with projects in January. How can I help you? Thanks for asking! If you've worked with me, you know what I'm capable of. (Horrible, isn't it?) I'm concentrating on building Internet applications, particularly those integrated with Facebook. I'd enjoy helping you start from a requirements specification and see the project all the way through launch. I can help in a CTO-ish way to set up best practices for your team, or I can be a really fast coder who helps you make an insane deadline.

You can read more blah-blah-blah marketing stuff at the 18int.com Web site. Please contact me about any opportunities for us to work together. Thanks! And since it is the season, I should also thank a few people who've helped me out recently. Thanks to the BTS folks for employing me. Thanks to John Szeder for sending leads and projects my way. Thanks to everyone who's already asked about my availability. Thanks to Kathy Marshall for accounting advice. Thanks to Jenny and Mark for the projects that enabled me to launch this adventure. And of course, thanks to Vicky and Tre and Henry for putting up with me toiling in the basement office.